ADIRONDACK SUMMER CAMPS
Search our comprehensive, easy to use summer camps directory for kids, teens and youth. Let us be your complete source for finding summer camps, summer camp jobs and summer programs!
Kids & Teen Summer Camps provide your child with the chance to develop character, learn valuable life skills, make new friends and discover new interests.


Adirondack Children's summer Camp Exhibit - Blue Mountain Lake. Paradise for Boys and Girls: Children's Camps in the Adirondacks
This exhibit will delight campers of all generations in the Adirondack History Gallery and at satellite locations on campus. For over a century children have been sent to spend the summer at organized camps in the Adirondacks. These camps have inspired fierce loyalties and created vivid memories - many pleasing, and some decidedly unpleasant. The story of Adirondack children's camps, their impact on the lives of the campers and the communities in which they exist, is the subject of this exhibit at the Adirondack Museum.

This exhibit will put Adirondack children's camps into the context of national, social and economic history by examining such themes as changing educational theory, the interactions between campers, camp staff and local communities, and the influence of the camp experience on later interest in environmental and Adirondack issues. The perspectives of campers, camp counselors, camp owners, and members of the

Adirondack community will be incorporated. Visitors will be able to explore different aspects of the children's camps story outside the exhibit gallery space. Exhibit panels and activities related to the mess hall and camp nutrition, nature study, camp crafts. and boats and boating will be based in different exhibition buildings and public spaces around campus. For example. "Boat of the Year" in the permanent exhibit "Boats and Boating in the Adirondacks" will be a war canoe from Camp Nawita on Paradox Lake, and other boats with summer camp stories to tell will be on exhibit in the boat building. Look for the exhibit logo for "A Paradise for Boys and Girls" there and elsewhere on campus to find these satellite exhibits and activities.

We invite you to search these summer camp links for valuable resource information.


Teen Summer Camps
Search Teen summer camps that provide hands-on, innovative film and acting instruction, music, computer , sports camps and much more. Camp instructor opportunities for teens to help develop leadership qualities.



Kid Summer Camps
Find Summer Camps with Swimming, kayaking, computer training, canoeing, archery, horseback riding, soccer, music, baseball, outdoor education, low ropes training - a great leadership development experience. Non-competitive, individual focus. Find the right camp for your child this summer and make this year a memorable one!

High School Summer Program
Have the summer experience of a lifetime. Learning, fun and adventure! Learn a new skill this summer or just build on one you already have...from sports to computers! Summer programs available for high school students. in U.S. and overseas locations.


Summer School Programs
Learn to play the guitar, study abroad at great language schools in France, Spain, Italy, Germany, China and Japan, have fun in the great outdoors and make friendships that will last a lifetime! Find the summer program that is right for your child!


Child Summer Camps
Non-competitive camps with individual focus. Horseback riding, canoeing, kayaking, sailing, mountain biking, rock climbing and more. Find a fun and enriching program for your child featuring top instructors.



Girl Summer Camps
Find exciting and enriching overnight girls summer camps. Experience for ages 7 to 16. Lots of activities including swimming, boating, water skiing, sailing, bicycling and horseback riding


Boys Summer Camp
Find the perfect summer camp for your boy! Find Summer adventure and fun. Horseback riding, canoeing, kayaking, sailing, mountain biking, computer skills, rock climbing and more. Non-competitive, individual focus.



Summer Music Camps
Search leading performing arts camps offering a blend of serious music instruction and traditional summer camp activities for all levels. Band, choir, jazz, chamber, musical theatre and composition.


High School Summer School Summer studies for high school aged kids, retake classes, take advanced classes, learn a new skill!


---
SUMMER CAMP JOBS

Summer Camp Jobs
Have one of the best summers of your life with a camp job .Live and work with campers and counselors to create lasting friendships and have an amazing summer.


Summer Camp Counselor Jobs
Job & Career Employment! Exciting summer camp job opportunities available in most major cities, markets and states.



---

Summer Youth Hockey Camps
Find your perfect hockey camp experience -summer camps and clinics for all ages and skill levels. Shooting, scoring, stickhandling, checking, power skating and goaltending clincs and camps offered in 3 day and week long programs. Camps featuring basic fundamentals, advanced game situations, and high intensity elite programs at locations in the U.S. and Canada.
Summer Hockey Camp
Icehockey Summer Camp


Summer Basketball Camp
Bring your game to a whole new level with great coaching and competition. Several Summer basketball programs to choose from. All star coaches and staff. Summer Basketball participation will assist boys and girls in furthering their basketball skills through camps, clinics and personal instruction.



Fieldhockey Summer Camp
Search top rated field hockey summer camps.
Find the best Field hockey instruction for athletes and coaches. Further your field hockey skills this summer and get more field time.




Summer Wrestling Camps
Spend a week this summer refining your skills! NCAA Div. I Champions & Coaches - Wrestling Camp Locations Nationwide - Intensive, Technique, Youth & Team Camps.


Summer Swim Camps
Take your skills to the next level. Prepare yourself to swim faster than ever. Proven methods and consistent results.Get more pool time to improve your strokes.




Summer Boarding Schools School academic camps, high school courses for new or repeat credit, residential treatment boarding schools specializing in theraputic treatment & education for troubled teens. Treats drug abuse, add, adhd, depression, defiance, etc.


Summer Music Schools
Find a premier training program for children where students play in a band, record in a studio, make a video, play concerts and meet professional artists. Make your summer special with musical training.



Weight Loss Summer Camp
Find an Adventure based summer weight loss treatment program for overweight children and young adults. Lose weight, gain confidence and improve self-image while learning a healthy lifestyle and make lasting friendships at Summer Camp. A safe, nurturing and Fun environment


Summer Fat Camps.com
Nationally acclaimed ACA accredited, fitness and weight loss program, Lose your weight the right way, put an end to overeating, make new friends and have fun.


Summer Camp Activity





Adirondack Camp is a rustic traditional, co-ed children's camp located on the Northern end of beautiful Lake George. Lake George is one of the most beautiful lakes in the country. It's also one of the cleanest. So our waterfront activities are excellent ! Wilderness activities include scaling tall rock faces, historical native American activities, nature trips, biking and rafting.Trips head out by land and water and range from overnights in the Adirondack, White, and Green Mountains to week long canoe trips.
P.O. Box 97 Putnam Station, NY 12861-0097 USA
Main Office (518) 547-8261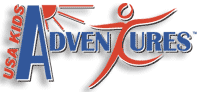 USA KidsAdventures
email:info@usakidsadventures.com
USA Kids Adventures is a fun and exciting day program for kids ages 8-18. Based at the Ironman USA Lake Placid race venue and surrounded by the Adirondack Mountains and lakes, this program is perfect for the Ironman athlete looking for a high-quality kids experience each day from 9 A.M. to 4 P.M. during the three days leading up to the Ironman USA Lake Placid Event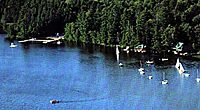 Regis-Apple Jack - Paul Smiths, NY
On Upper St. Regis Lake in the Adirondack Mountains of Upstate NY Paul Smiths NY 12970
phone: Winter: (609) 688-0368 | Summer: (518) 327-3117
This coed camp is for children ages 6 to 16. Celebrating 53 years of Adirondack camping at its best! We offer a unique multi-cultural community for boys and girls, 6-16 years of age, in a warm, supportive and relaxed environment. Activities include watersking, sailing, horseback riding, tennis, team sports, mountain biking, visual and performing arts, nature, wilderness adventure and much much more! ACA Accredited.


Adirondack Summer Camps.com
43 Broadway
Saranac Lake, New York 12983
Phone: 518-891-3745 Fax: 518-891-3768
E-Mail: RobGrant@northnet.org
This website is owned and operated by
adirondacks.com internet publishing group.
For advertising and editorial content,
please contact Rob Grant;
adirondacks.com reserves the right to reject,
modify or cancel any advertising at its sole discretion.


adirondacks, New York Travel, adirondack mountaiwebWe site design by Rainns, Lake Placid, NY, lake placid resource